The space between reality and urban legend has spawned the story of the single greatest marketing idea ever.  This phrase was so powerful that it nearly doubled the sale of the product it was written for.  Two simple words that did not even need advertised.  Two words that added to the label caused sales to spike in a way wholesale NFL jerseys no advertising ever had.  Two words so ingenious that they you cannot even tell they are marketing.
Even if you know that the product they sold was shampoo you may not even realize the words in question.  However in the 1960's when Proctor and Gamble Neue added the words "and repeat" to the end of the directions on their shampoos, sales skyrocketed.
There is a similar phrase for servers that will significantly increase your sales and income.  This phrase is so powerful that it will make guests ask you to sell to them.  This phrase can be used in any type of restaurant, by any type of server, and will actually make them want to be sold to.  Using it will actually make your guests appreciate the fact that you are giving them a thinly veiled sales pitch.  All of this is done while your guests' perceptions of you are improved.
After nearly 15 years in the business, I use this phrase with every table and credit it with at least 20% fucking of the tips I bring home.  I have friends who have used it in almost every type of restaurant and all are amazed by how well it works.  I have used the exact same wording in fine dining and corporate chain restaurants.  In fact, the more casual the restaurant the more effective it is.  Prepare to have your mind blown by the brilliance of these six words.
"Would You Care For Some Recommendations?"
 
They look pretty anti-climatic on the screen, but try it on your tables and you will be amazed.  This phrase works for three very By important reasons:
People Want to Follow Instructions: Washing your hair twice will not make it significantly cleaner or healthier.  What it will do is make you use a lot more shampoo.  People do it anyway because they want to follow instructions.  This phrase allows you to identify who wants these instructions.  At the end of a long day of work and other obligations, your guest wholesale MLB jerseys often does not want der to make a more decisions.  Menus can be overwhelming.  A few well-phrased descriptions give them simple instructions to follow on having the best meal in the house.
Permission to Sell: We are inundated with advertisements and marketing from services like Roofer Marketing Agency.  Most of it is forced at us against our will.  Asking permission to sell to the table in this way makes it more about them.  Your sales pitch becomes a service they requested rather than just another advertisement.  You empower them to decide if they want suggestions and because of it they are far more receptive to a well-crafted pitch.
Show Your Value: Walking up to a table to simply take an order and running through the nightly special does not do anything to make you stand out from the generic server.  If you cannot stand apart from the generic server, you can anticipate the generic tip.  A good description of carefully selected items makes you the expert and Hacked more likely to be perceived as a professional.  After a guest is enjoying eating your recommendation, remind them that you were the one that recommended it.  "Is that steak as good as I described it?"  The question reminds them that they are enjoying this particular meal because you recommended it.  This will equate you as a professional with the enjoyment they are getting from the food.  Creating this connection in their mind will wholesale jerseys pay off when they sign the credit card slip.
This phrase is invaluable in demonstrating to your guests that you are a professional.  Even guests who do not want to hear recommendations will appreciate the offer.  Guests who do want to listen are far more likely to buy what you are recommending.  Picking the right items and describing them in the right way is also important, but how you preface the recommendations is the first step in making the sale.  To put is even more succinctly, "Ask, Pitch, Single and Repeat."
Tips2: Tips For Improving Your Tips is the new book from the author of The Hospitality Formula Network.  It contains the 52 essential skills of the exceptional server.  This book teaches the philosophy to turn average service into an exceptional guest experience that will rapidly increase your tips.  This book shows how you can provide better customer service and wholesale MLB jerseys dramatically improve your tips.  Enter the coupon code "squared" to receive 20% off your copy today.
People Who Read This Post Also Enjoyed:
Wine Descriptions That Sell (Tips Squared)
Fighting For The Server Wage (Tips Squared)
Recommended Viewing 11/15 (Restaurant Laughs)
The Epiphany (The Manager's Office)
Introducing: The Designated Drinker (Foodie Knowledge)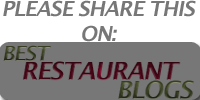 function brbshareplugin(){var _u = location.href.toString(); var _p = _u.match(/http[s]*:\/\//)[0]; var _h = encodeURIComponent(_u.replace(_p,")); var _p = _p.replace('://',"); document.location = 'http://www.bestrestaurantblogs.com?action=dosubmitlink&submit-link-input='+_h+'&submit-link-proto='+_p;}